Get White Teeth that Last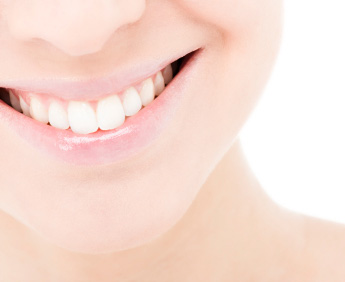 Teeth that are stained, dull, or yellowing are a normal part of aging, eating, and regular wear and tear. Both of our teeth whitening options, Zoom and Day White, can help you achieve that eye-catching white smile.
What Is Teeth Whitening?
Teeth whitening, or bleaching, is a non-invasive and simple dental treatment that will lighten the color of your natural tooth enamel. It is an ideal way to create a dazzling white smile!
Did you know that having whiter teeth has now become the number one aesthetic concern for most dental patients? Fortunately there are many different kinds of treatments to easily and painlessly whiten teeth.
Teeth Whitening Options
The most popular teeth whitening method people use is a home teeth bleaching system that will whiten teeth. But you may prefer the results of professional dental whitening.
Since tooth whitening only works on natural tooth enamel, any old fillings, crowns, or other dental implant restorations may need to be replaced with a newly color-matched option for total effective results. Replacement of any dental restorations will be done after your whitening treatment so that they will match your newly whitened teeth.
Zoom Tooth Whitening
After an assessment of your oral health and personal goals, Dr. Buchheit can select the Zoom teeth whitening option that is right for you. Zoom is a refrigerated whitening gel that causes very little sensitivity or other problems for its users.
After you choose Zoom, you will be administered your first Zoom tooth whitening gel in the office and given your own trays to take home. The combination of an office visit and at-home deep bleaching can result in beautiful, white teeth.
Day White Tooth Whitening
Day White tooth whitening is a take-home product, and the only system that uses ACP, amorphous calcium phosphate. Day White protects your enamel while preventing sensitivity and whitening your teeth quickly.
As with Zoom, you will be assessed and treated first in the office, then given Day White to take home and continue to use until you have the bright, white teeth you've always wanted.
Professional Teeth Whitening vs. Over-The-Counter
Both of these teeth whitening methods are only available through your dentist in the Town and Country – Creve Coeur area. There are many benefits to having your teeth professionally whitened, including the following:
You can whiten all of your teeth, instead of just the front six.
Teeth whitening completed in-office is done by an experienced professional in a safe environment.
You will be given the perfect amount to whiten your teeth, keeping everything under control when whitening at home.
There is less sensitivity involved with professional teeth whitening.
We'll give you a custom-fitted tray to maximize effectiveness.
Get White Teeth with Professional Teeth Whitening in Chesterfield!
Visit Dr. Martin Buchheit in Chesterfield for those bright, white teeth that you've always wanted! Call us now if you are in the Town and Country – Creve Coeur area!
You May Also Be Interested In