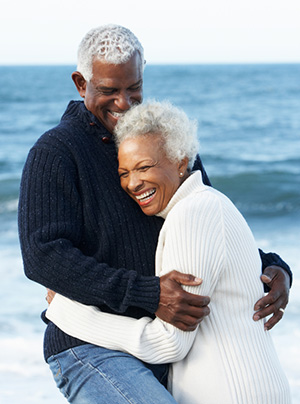 Dental Crowns in Chesterfield
How Do Dental Crowns Work?
When you have a tooth that is damaged or decayed, a tooth crown can be used to strengthen it and restore its appearance and shape. Dental crowns can also be used to cover up other dental work and improve the aesthetics of your smile. A tooth crown is a hollow, tooth-like piece that goes over the top of your damaged tooth.
How is a tooth crown placed?
To place a tooth crown, your Chesterfield dentist will file the damaged tooth down and then place the custom-made crown on the tooth using dental cement. You may be given a temporary crown while your permanent tooth crown is being created.

"While in college playing football in 2003, I knocked out my two front teeth. Due to not having insurance, the football team sent me to Satan who happened to moonlight as a dentist. Satan proceeded to give me two porcelain rocks disguised as crowns and my smile quickly turned into a grimace. Fast forward to 2020 And Chesterfield Smile design turn satans grimace into an angels smile, by removing the porcelain boulders and inserting two perfect crowns. Thank you Dr Martin Buchheit and your lovely staff for helping me regain my confidence and giving me a wonderful smile."
Isaac H., Patient
What materials are used for dental crowns?
Dental crowns can be made of ceramic, glass, gold alloy, or other similarly strong materials. Dr. Buchheit provides beautiful porcelain crowns, which look just like natural teeth. Porcelain crowns reflect light in the same way that natural teeth do and are a strong and beautiful option for your dental crowns.
How long does it take to get a tooth crown?
A tooth crown will typically take two visits. During your first visit, we will take impressions to create your perfect tooth crown. During a second visit, the tooth crown will be placed to complete the process. However, you may be a candidate for single visit CEREC porcelain crowns.
What Are CEREC Same Day Crowns?
CEREC® is an acronym for Chair-side Economical Restoration of Esthetic Ceramic. CEREC technology delivers same-day dental crowns using computer-aided design and manufacturing. To learn more about CEREC tooth crowns click the button below.
"I have been quite pleased with the professionalism and care from Dr. Buchheit and team in successfully executing the installation of crowns on two of my teeth and with their referrals to the endodontis with my root canals. They know what they are doing and have a kind and affable "bedside manner" to make involved dental procedures go smoothly and be not as scary and daunting as one would think. I feel as if I am my long term oral health is in very good hands."
Bryan B., Patient
Dental Bridges
How Does a Dental Bridge Work?
A dental bridge is a single piece that uses two connector pieces that are attached to natural teeth on either side of a gap. The center of the dental bridge consists of the replacement teeth that will restore your full, healthy smile.
How is a dental bridge placed?
Like dental crowns, a dental bridge placement is a two-visit process. The first visit allows us to prepare the connector teeth and take impressions to create your dental bridge. Your second visit is for the placement of the permanent dental bridge.
How long will a dental bridge last?
A dental bridge lasts between 5 and 10 years, based on your oral care habits. Daily flossing and brushing are important in caring for your dental bridge.
How can a dental bridge improve my life?
Missing teeth can make speaking and chewing difficult. A dental bridge can resolve these issues, improving both your appearance and confidence.
Schedule your appointment with our Chesterfield dentist to get back on track with your smile. Call us now if you are in the Creve Coeur – Town and Country area!
You May Also Be Interested In