Toothache Relief with Root Canal Procedures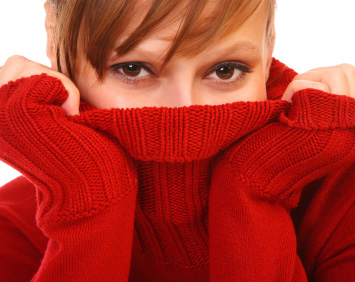 Root canal therapy is necessary when the soft tissue (or pulp) inside of your teeth becomes diseased or inflamed. When the pulp is affected, you may experience a serious and constant toothache.
There are other symptoms that may indicate you need a root canal. If your teeth are sensitive to hot and cold or the gums around the tooth are swollen, you may benefit from a root canal. If your tooth is growing dark or a bump develops on the gums near the tooth, the pulp may be diseased or inflamed.
"Dr. Bucheit certainly has put a smile on my face as I had a chipped front tooth and also needed a root canal. He was able to take care of both issues on the same day and I can tell he is a perfectionist and made sure everything was right."
Regi J., Patient
The Root Canal Procedure
The term, "root canal," tends to cause anxiety. Here at Town and Country Cosmetic Dentistry and Implant Center, a root canal does not have to be an ordeal. Easing your anxiety starts with a full understanding of the root canal procedure as well as the benefits thereof.
After an examination and x-rays, you will be given an anesthetic to prevent any sensitivity or discomfort. We will then place a dental dam in your mouth to isolate the affected tooth. An opening will be made in the tooth in order to remove the damaged pulp.
We will then clean the space and fill the gap with a material called gutta-percha. You will likely return for the final restoration of a crown to cover the root canal. Once again, your smile will be beautiful and healthy. More importantly, you will not suffer any more pain caused by infected tooth pulp.
After about a week, you will return to our office so that the roots and inside cavity of your tooth will be filled and sealed with special dental materials. A filling will be placed to cover the opening on the top of the tooth. A crown will also need to be placed on the tooth to keep it from breaking and to restore it to its full function.
After treatment, you tooth may still be sensitive. But don't worry—the sensitivity is temporary and it will subside as inflammation diminishes and your tooth has healed.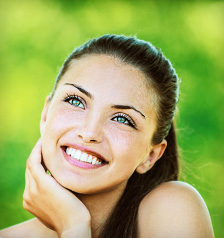 Root Canal Benefits
There are many benefits to receiving a root canal, including:
Elimination of pain.
Prevention of tooth loss.
Restored ability to bite and chew.
Maintenance of a full smile.
Protection of your tooth.
Sometimes no symptoms are noticeably present before you need a root canal. That's why we recommend coming in for a general dental health checkup every six months so we can catch problems as soon as possible.
Get Toothache Relief with a Root Canal in Chesterfield
If you're suffering from a toothache, come see your Chesterfield dentist. We are happy to work with patients from all over the area, including Creve Coeur and Town and Country!
You May Also Be Interested In