Find Your Cosmetic Dentist In Chesterfield, MO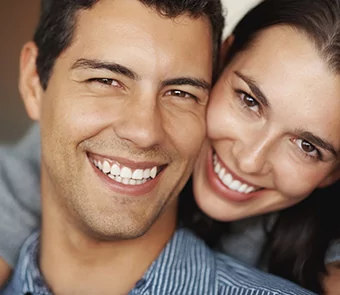 Are your teeth chipped or cracked? Do they have large gaps between them? Are you missing teeth? Do you have teeth that don't match one another in size, shape, or color? As your preferred cosmetic dentist in Chesterfield, we can change all of that and give you the perfect smile you've always wanted.
What is Cosmetic Dentistry?
Cosmetic dentistry, also known as aesthetic dentistry, focuses on improving the appearance of your teeth, mouth, gums, and overall smile. Although cosmetic dentistry procedures are usually elective (non-essential), some treatment cases also provide restorative benefits.
Cosmetic Dentistry Services We Offer:
Dental Fillings and Crowns
We can fill cavities, chips, or rough spots with fillings that match your teeth perfectly. We can cover teeth that are broken or need improvement with beautiful same day CEREC porcelain crowns. Keep your teeth healthy while maintaining the look of a perfect smile with cosmetic dentistry.
Teeth Whitening
Our cosmetic dentist can whiten your teeth so that you can enjoy a movie star smile. Bleaching your teeth in-office is quick and effective.. It is safer for sensitive teeth, and you should see results immediately.
Reshaping and Repairing
Cosmetic dentistry involves recreating teeth by shaping them. We can also improve your teeth using other types of dental work, like veneers. Veneers are thin porcelain shells that are placed on top of your teeth to improve their overall appearance.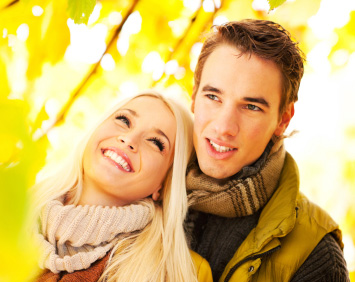 Replacing Old Dental Work
In the past, you may have received dental work that is obvious or does not match your teeth. This type of dental work can distract from your smile. To achieve an improved smile, we can replace this work with something undetectable.
Dental Bridges
Dental bridges can help keep your teeth healthy and create a full smile. Dental bridges consist of a single piece that anchors to two or more natural teeth with the replacement tooth or teeth in between.
Dental Implants
Cosmetic dentistry includes multiple treatment options for those with missing teeth. As your cosmetic dentist, we can place dental implants, which serve as replacement roots. Your new teeth are then connected to the replacement roots, giving you a natural-looking and comfortable smile.
Schedule a Cosmetic Dentistry Consultation in Chesterfield!
Come achieve your perfect smile with cosmetic dentistry at Town and Country Cosmetic Dentistry and Implant Center. Schedule an appointment today, for a full smile of matching and sparkling white teeth!