Intraoral Camera and Digital X-ray Technology In Chesterfield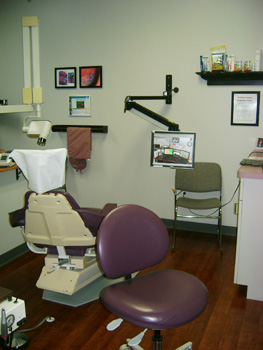 Town and Country Cosmetic Dentistry and Implant Center employs the most recent state-of-the-art dental technology and dental procedures. Some of the technology we use includes an intraoral camera and digital x-rays.
Intra Oral Camera – Our intraoral camera combines the latest video technologies with dental care. Your dental photos are sent immediately to our computer system, allowing us to quickly find any problems and make more accurate diagnoses.
Invisalign® – Straighten your teeth without traditional metal braces! Invisalign® aligners are clear and removable. You'll love being able to straighten your teeth in a discreet, almost unnoticeable way!
Self Contained Water System – Our self contained water system ensures that the water we use for your treatment is completely clear of bacteria and contaminants. Although there is no evidence that dental unit water is harmful to patients, we go the extra mile to make sure you are safe!
Velscope – Velscope is the most powerful tool available today for discovering and diagnosing dental abnormalities. The Velscope uses painless blue-spectrum light to find oral abnormalities before they are visible to the unassisted eye.
Perio Protect – A leader in minimally invasive dentistry, Perio Protect is a new method that offers the most gentle yet effective way to fight the bacteria that causes gum disease. Perio Protect trays allow us to apply medication in hard-to-reach areas of your mouth, allowing us to treat gum disease easily and comfortably.
Digital X-rays – Another form of dental technology used at our St Louis office is digital x-rays. Digital x-rays create an immediate image which bypasses the time spent in processing film. With digital x-rays we can digitally enhance images, transfer images, and view images immediately. They also expose you to far less harmful radiation than traditional x-rays.

Airflow Prophylaxis Master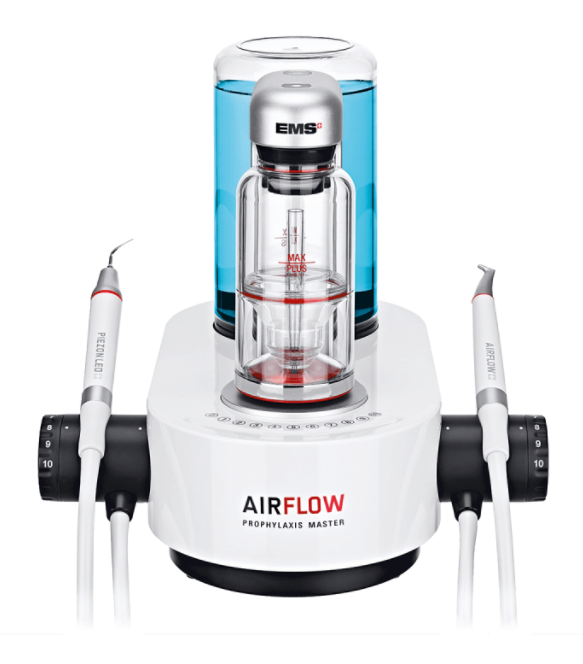 The newest in dental hygiene technology, the Airflow® Prophylaxis Master is a state-of-the-art system that removes harmful bacteria and stains on natural teeth, restorations and dental implants. With this new way of cleaning teeth, we can make sure your new restorations and dental implants stay healthy and keep you with a beautiful smile long into your life.
Experience Advanced Dental Technology in Chesterfield!
These procedures and cutting edge dental technologies ensure you have the best treatment. With our dental technology services, we strive to stay on top of the latest technology, so we can bring you quality care. Give our dentist in Chesterfield a call today for more information.