Same Day Dental Crowns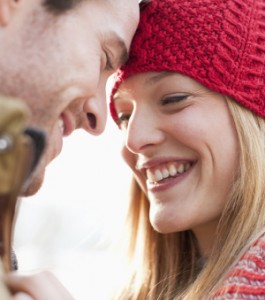 CEREC crowns can save your smile by giving you strong teeth that are the proper shape and size. Each dental crown can transform a tooth that is dull, broken, chipped, stained, crooked, or misshapen.
Our CEREC crown restorations are both attractive and durable. They will fortify your teeth against damage while giving your smile a bright and healthy glow. In addition, our porcelain crowns can last for fifteen years or more when well cared for and maintained. Perhaps you want to enhance your health and appearance with a dental crown or several porcelain crowns, but you don't want to visit the office several times to attain one.
Chairside Economical Restoration of Esthetic Ceramic
CEREC, also known as Chairside Economical Restoration of Esthetic Ceramic, is a faster way to get the tooth crown repair you need so you can be finished with your dental work in just one day, rather than having to come in for multiple appointments. Here at Town and Country Cosmetic Dentistry and Implant Center, we have the perfect solution for you: CEREC crowns.
The CEREC dental crown process can be completed, from start to finish, in a single appointment.

"Dr. Buchheit is exceptional and the staff is the best ever. Had a crown placed and done in one visit. The crown is perfect and no down time. I highly recommend this practice!"
Laura S., Patient
CEREC Crown Procedure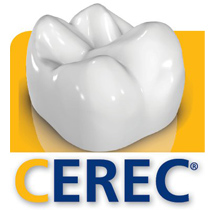 Dr. Buchheit will examine your smile and take impressions. If CEREC crowns are right for you, we will produce your crown. With advanced technology, our dental team can use your impressions to create beautiful, custom-fit dental crowns right here in our office.
You won't have to wait for your crown to be crafted in a dental lab. Instead, you can have your permanent crown placed the same day your tooth is prepared. Dr. Buchheit will permanently bond the CEREC dental crown or crowns to your teeth. You can walk out of the office that day and start enjoying your stunning new smile!
CEREC crowns can be placed quickly, but they function as well and look just as attractive as traditional crowns. CEREC crowns usually fit better than traditional crowns.

"I love Dr. Buchheit, Sarah and the whole team! I got my crown done all in one day. I've been coming in for years and I always have an overall great experience."
David F., Patient
Schedule Your CEREC Crown Appointment in Chesterfield
Want to find out more about our beautiful CEREC crowns? Give us a call today at Town and Country Cosmetic Dentistry and Implant Center to set up your appointment. In just one visit, you could have a stronger and more attractive smile.
You May Also Be Interested In