Your Chesterfield Dentist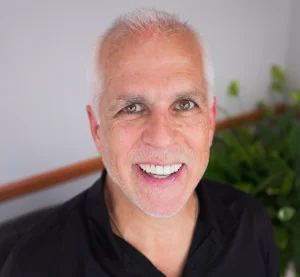 Dr. Buchheit graduated from Indiana University School of Dentistry in 1986 where he received his Doctorate of Dental Surgery. Dr. Buchheit served a one year general practice residency at Southern Illinois University School of Dental Medicine. While a resident he worked at the Main Dental Clinic in Alton, SIU Dental Clinic in East St. Louis and St. Mary's Hospital.
Dr. Buchheit is very passionate about continuing education, the latest in research and technology, so he can offer his patients many different state of the art equipment and treatment options. Dr. Buchheit is proud to be a graduate of the prestigious Kois Center, one of the most rigorous continuing education programs for dental professionals. He is also a member of the Crown Council, which is an elite group of dentist from all over the world who share ideas, techniques, and education with each other. He participates in many continuing education courses providing the best and most current treatment modalities. Together, these 3 things allow Dr Buchheit and his team to provide the best dental care possible in the practice everyday.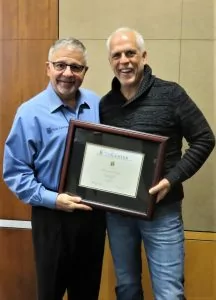 Dr. Martin Buchheit has many other memberships:
Academy of General Dentistry

St. Louis Advanced Orthodontic Study Club (past president)

St. Louis Dental Research Club

Crown Council

Doctors for a Smoke-Free World

Oxyfresh (Executive Director)

Florissant Valley Chamber Of Commerce (5 years board member)
Dr. Buchheit is raising a very successful family of 5 children. Jacob attends Rockhurst University, in Kansas Mo. Zach attends Quincy University, in Quincy IL. Matt attends Marquette Catholic High School, in Alton IL. Joe attends DeSmet Jesuit High School in St Louis County, and Mary attends St Norbert in Florissant MO.
His kids are a source of joy and pride to him. Charlie is his family's 4yr old Llashapoo who is gainfully employed by Town and Country Cosmetic Dentistry and Implant Center.
Dr. Buchheit looks forward to meeting you and your family to provide a lifetime of good oral health.
Let us become a part of your family as we would love you to become a part of our dental family! Give us a call today and get in touch with Dr. Buchheit if you are in the Chesterfield area!