Tooth Pain Relief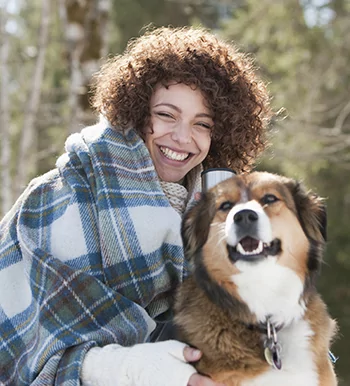 Unfortunately, just like medical emergencies, a dental emergency can happen at any time. In emergency dentistry situations, you want to choose a dentist and staff that you trust to relieve your tooth pain and restore your smile.
What is a Dental Emergency?
A dental emergency is any dental issue that requires immediate treatment. This may mean that there is a limited amount of time to save a tooth, stop blood flow, or treat an infection.
Sometimes, dental problems suddenly lead to intense tooth pain that requires immediate attention. In these situations, emergency dental care saves the day! At Town and Country Cosmetic Dentistry and Implant Center, we care about your needs and are open for emergency dentistry whenever you need us.
Come into the office right away, so we can quickly repair your fractures, replace your dental work, or relieve your tooth pain. In many situations, a broken dental restoration or appliance that has fallen out may also be a dental emergency.
If you lose important dental work such as bridges or crowns, instant replacement is important so that you don't have to worry about altered aesthetics, eating, or social interactions. We want to promptly replace your dental work to avoid further oral health issues.

"I was lucky to find this place. I don't have dental insurance and needed emergency dental care. They welcomed me with open arms and gave me the dental care I needed. Everyone was super nice and Megan and Charlie the dog really made me feel at ease. I will continue to go here for any future dental care."
Destini K., Patient
Treat Your Dental Emergency With Immediate Dental Care
You might need a quick, simple treatment in the St. Louis–Hazelwood area to stop your tooth pain. Whether your tooth pain is from a cracked or broken tooth, we'll discuss your issue and your options for more permanent solutions.
Are you in pain? Experiencing a dental emergency? Please call our office at 314-576-0088 and we'll have you come in right away. You might need a quick, simple treatment to stop your pain. Then we'll discuss your issue and your options for more permanent solutions.
Common dental emergencies include:
Toothaches.
Gum infection or periodontal abscess.
Infected wisdom tooth.
A cracked tooth.
In these types of conditions, pain is most often a result of infection caused by deep tooth decay that has entered the tooth pulp. This type of emergency may require an emergency tooth extraction, root canal and/or a same day crown.
We will discuss your treatment options and cost before doing any work. Don't worry; we'll find the best solution and get you back to feeling good quickly!

"Went to get an emergency extraction and they took care of everything and made sure I felt no pain. I liked them so much that I have made this my primary dentist. So I highly recommend them for all your dental needs they will take care if you I promise."
Tauren S., Patient
Same Day Emergency Dental Care
At Town and Country Cosmetic Dentistry and Implant Center we provide same day services for dental emergencies so you can get tooth pain relief fast. If you have a dental emergency call our office and we will find time to see you, likely on that very day. We provide emergency toothache relief for people of all ages in the Chesterfield, Town and Country area.
Where Do I Go in a Dental Emergency?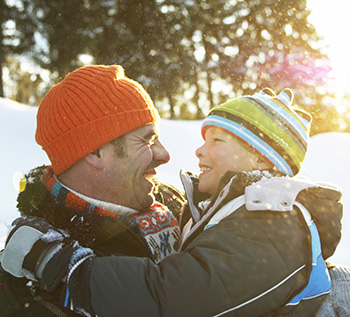 When you have a dental emergency, there is often pressing tooth pain and a hint of panic. In this moment, you will want to be somewhere that you can be comfortable.
Our patients are always thrilled to find that they feel like part of a family at Town and Country Cosmetic Dentistry and Implant Center. We do everything we can to make you feel appreciated and comfortable, especially when it comes to emergency dentistry. We will create an environment that gives you real relief from a difficult situation.
Get Fast and Effective Emergency Dental Care in Chesterfield!
Choose Dr. Buchheit as your emergency dentist, so you never have to suffer through a dental emergency unprepared. Call immediately to get emergency dental care if you are in the Chesterfield area, including Creve Coeur and Town and Country.