Teeth Repair and Restoration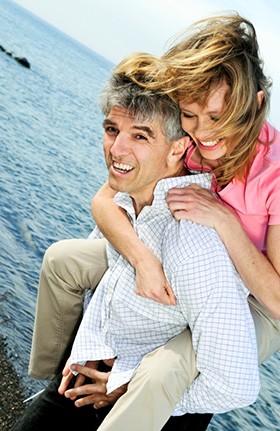 Restorative dentistry is all about restoring the health and appearance of your smile. Restorative dentistry utilizes methods like dental crowns and bridges to keep your teeth healthy and improve their aesthetic. When natural teeth are decaying or damaged, you will likely be in pain, and your smile will be altered.
If you are missing any teeth, both your appearance and health are negatively impacted. Missing teeth can result in plaque buildup, gum disease, bone deterioration, and additional tooth loss in your future.
As your preferred restorative dentist, we will work to preserve your natural teeth and restore them to full health. We can also replace missing teeth with teeth that match your natural ones, keeping you happy and healthy.
Restoring Dental Health
Restorative dentistry focuses on the health of your entire mouth by repairing the functional structures which allow you to chew, speak, and maintain a relaxed and aligned bite. Should your teeth ever require restorative treatment, rest assured that Koch Park Dental professionals will always consult with you about your available options in the St. Louis–Hazelwood area.
We'll recommend what we believe to be the most comfortable and least invasive dental treatment. Providing you with excellent care is our number one priority at Koch Park Dental as we are creating your beautiful smile!
Restorative Dentistry Procedures
At Town and Country Cosmetic Dentistry and Implant Center in Chesterfield, our trained team of dental professionals provide a wide range of restorative services. We can repair cracked or missing teeth and replace old mercury fillings, ugly crowns, and old composites that have become discolored or dysfunctional. We'll develop a treatment plan to rehabilitate your teeth and gums to a functional and beautiful state.
Dental Crowns
A dental crown, also known as a cap, is placed over your damaged tooth to entirely cover it. We can also use a dental crown to make a damaged tooth the same size, shape, and color as the rest of your teeth.
A dental crown can strengthen fractured, decayed, or weak teeth. It can add to a filling to make the work last longer and can be used to attach a dental bridge to your teeth. A dental crown can even cover unattractive dental work, creating a more beautiful smile.
Learn More About Dental Crowns
Dental Bridges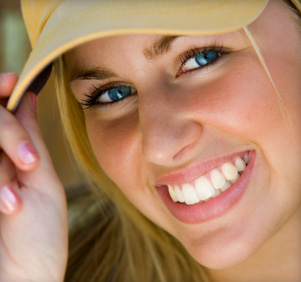 In restorative dentistry, we use a dental bridge to replace missing teeth and to improve the health and appearance of your smile. A dental bridge is a single piece composed of two or more crowns, or connector pieces, that are anchored to your natural teeth on either side of a gap.
Missing teeth can cause all kinds of issues, making it difficult to talk, bite down, and chew. Other teeth can begin moving to compensate for the gap, which will alter your appearance even further.
It is important that missing teeth are replaced quickly through restorative dentistry. A dental bridge can protect you from further issues and give you a complete smile again.
Learn More About Dental Bridges
Dental Implants
If you have missing or damaged teeth there is no better way to restore your bite function and appearance. Dental implants act as artificial roots that are permanently implanted into your mouth.
Dental implants are virtually indistinguishable from your real teeth. They are also exceptionally durable, strong, and stable and will last many years, even decades with proper maintenance.
Learn More About Dental Implants
Dentures
Dr. Buchheit is proud to offer permanent dentures, including the All-on-4 implant denture treatment. The All-on-4 treatment is for patients who need to replace their upper or lower sets of teeth. The procedure utilizes four strategically placed dental implants as a "base" to support a denture appliance. Our patients love the dramatic improvement to their smiles that these denture implants offer them.
Learn More About Dentures
How Restorative Dentistry Can Help
Smile enhancement.
Fill in unattractive spaces between teeth.
Improve or correct an improper bite.
Prevent the loss of a tooth.
Relieve dental pain.
Repair broken, chipped, or cracked teeth.
Replace missing teeth.
Repair damaged and decayed teeth.
Replace old, unattractive dental treatments.
Restore normal eating and chewing.
Treat infected teeth and/or gums.
Repair damaged teeth and/or gums.
Repair deteriorating or damaged tissue.
Schedule a Restorative Dentistry Consultation in Chesterfield!
Make an appointment with Dr. Buchheit today to start improving the appearance and strength of your smile if you are in the Chesterfield area.