Are you searching for customized dental care and a caring dentist near Ballwin, MO? You will love the atmosphere of Town and Country Cosmetic Dentistry and Implant Center. Dr. Buchheit is the dentist Ballwin MO can trust to receive individualized care.
Our team will work hard to help you meet all of your smile goals. We will keep your needs and preferences in mind while we carefully give you the healthy, bright, and beautiful smile that you want.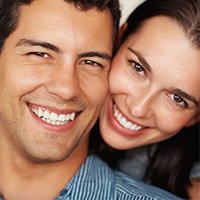 COSMETIC & RESTORATIVE DENTISTRY | Cracked, broken, discolored, or missing teeth could be signs that you're in need of a cosmetic or restorative dentist. A dentist who works on the cosmetic and restorative aspects of dentistry works to ensure you have a smile that is beautifully healthy.
Ballwin patients can come to us for all of your cosmetic and restorative needs. Dr. Buchheit offers crowns, bridges, veneers, whitening, bonding, and much more. We love to watch your confidence soar when we give you a smile makeover.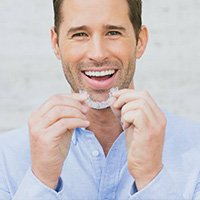 INVISALIGN BRACES | Want to straighten your teeth without the hassle of metal braces? Invisalign braces are smooth, sleek, and subtle. They provide higher comfort levels than traditional metal braces. You'll also love the removable feature of Invisalign. You can clean your teeth and eat your favorite foods without any difficulty. Attaining a flawless smile has never been so easy!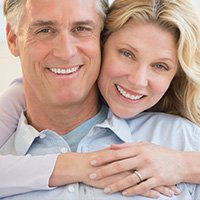 DENTAL IMPLANTS | If you're missing one or more teeth, we have the advanced solution you need. Dental implants are reliable, sturdy, and long-lasting. They are also easy to care for. To find out if you are a candidate for dental implants, come speak with our dental implant dentist.
Ballwin residents can come to our nearby office to learn more about this state-of-the-art tooth replacement method. We'd love to give you the beautiful and healthy smile you deserve.
Want to find out more about our great services? Call us today to schedule your appointment at Town and Country Cosmetic Dentistry and Implant Center!