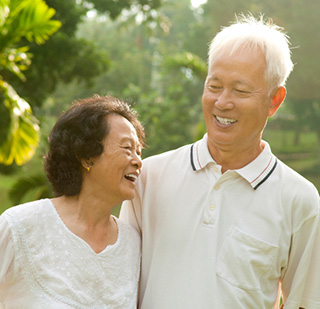 Your Complete Smile with Dentures in Chesterfield
Dr. Buchheit provides teeth replacement options that can make you look and feel like you have your natural and complete smile. A denture will improve your appearance, make it easy to eat and talk again, and help keep your mouth healthy and strong.
Permanent Dentures
Permanent dentures are available to those who are looking for replacement teeth that look and act just like natural teeth. This teeth replacement option stays securely in your mouth without slipping or sliding. Denture implants, or permanent dentures, are locked into place with dental implants.
Dental implants, or replacement roots, are placed surgically into your jaw at one of our offices in Chesterfield. These implants keep the jaw healthy by providing proper stimulation and preventing deterioration of the bone.
Once the jawbone and denture implants have fused together, the denture is placed. Beautiful artificial teeth will be placed wherever you are in need of them.
Once your denture implants are complete, you will enjoy the beautiful and complete smile that traditional dentures provide but with more security than traditional dentures. Your permanent dentures will not slip or slide as you chew or speak. Denture implants are comfortable to wear and are identical to natural teeth.
You can still remove and replace your permanent dentures by clicking them in and out of your dental implants.
All-on-4: Teeth in a Day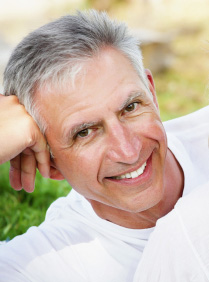 Are you eager for your denture placement? Ready for the return of your full and complete smile? The All-on-4 procedure makes it possible to achieve a full set of teeth in a single day. Dentists have seen great success with the longevity and reliability of All-on-4 permanent dentures.
Teeth-in-a-day involves four dental implants. Each of your denture implements are connected to these four implants in one appointment, meaning that you can walk out of your dental appointment with a beautiful, full smile.
Schedule a Denture Consultation in Chesterfield!
There is no need to put off replacing your teeth. We have plenty of great options at Town and Country Cosmetic Dentistry and Implant Center. Call today and set up an appointment to determine how we can improve your oral health and overall appearance!
You May Also Be Interested In