Teeth Straightening with Invisible Braces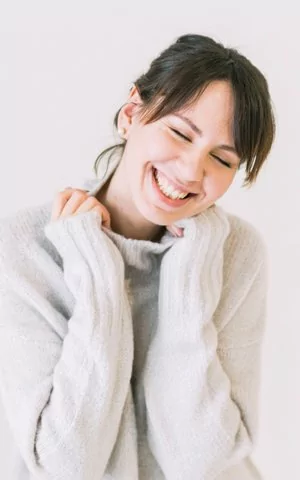 Here at Town and Country Cosmetic Dentistry and Implant Center, we give you the gift of options. If you want to create a beautiful smile, we can straighten your teeth in various ways. We offer both Six Month Smiles® and Invisalign.
Six Month Smiles® is an innovative solution that allows you to see beautiful results in record time. This method is surprisingly comfortable and works by focusing on the front teeth to ensure an attractive outcome.
Six Month Smiles® vs. Braces vs. Invisalign
You want to wear orthodontics, but which solution is right for you? Invisalign and Six Month Smiles® are both great ways to achieve the smile of your dreams.
Invisalign is a series of removable aligners. Six Month Smiles® is a discreet version of traditional braces, including clear brackets and tooth-colored wires. Although its movements are gentle, it can transform your smile in a few months!
Factors to Consider
When selecting orthodontics, there are many factors to consider. You will want to take a look at each one in order to determine the best choice for you. We can certainly help you in that process when you visit us for a consultation.
Speed
Six Month Smiles® can transform your smile faster than any other orthodontic treatment. It focuses on just the front teeth, giving you a flawless look after an average of six months. Depending on their unique needs, some patients see an even shorter treatment while others may require a few extra months.
Discretion
Six Month Smiles® uses discreet clear and tooth-colored materials for a more subtle look than traditional braces. Invisalign is the ultimate option for clear braces because its clear aligners are practically transparent against the teeth.
Cost
You may be surprised to find that Six Month Smiles® is incredibly cost effective. Because it requires less time than traditional orthodontics, it can save you hundreds of dollars.
Comfort
Both of our clear braces solutions offer more comfort than traditional braces. Six Month Smiles® focuses on only the front facing teeth, meaning the brackets and wires never touch more than a few teeth during treatment. Invisalign aligners cover both the upper and lower arches, but they are smooth and non-irritating.
Convenience
What are your expectations for your new and improved smile? Is it more convenient to wear modern brackets and wires for a few months to see a beautiful smile as quickly as possible? Or would you prefer to wear removable aligners for a little longer? Choose an option that will work for both your health and your lifestyle.
Orthodontic Case
If you have a more involved problem with your bite, Six Month Smiles® is probably not the best option for you. Six Month Smiles® is primarily a cosmetic treatment. If you have larger concerns about your smile, we recommend Invisalign or traditional braces.
Actual Six Month Smiles Case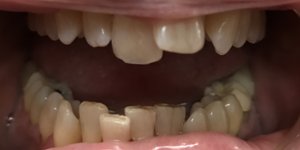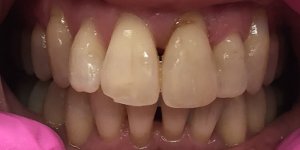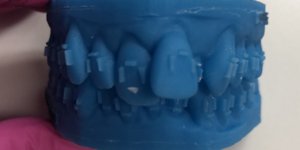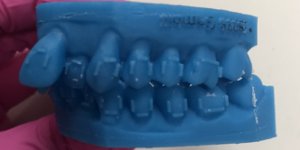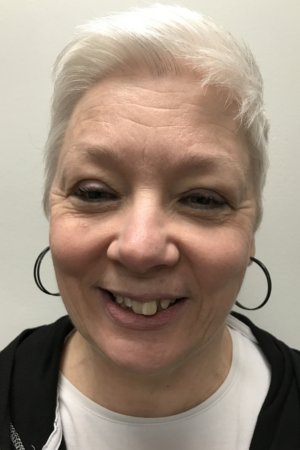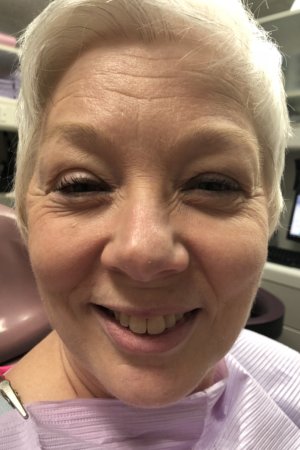 For 55 of my 62 years I have had crooked, overcrowded, and misaligned teeth. As a young person I was occasionally teased. As an adult, young children frequently asked me why my front tooth stuck out. Growing up, orthodontia wasn't an option for me, so I accepted my dentition as just a part of me. October 2017 that changed when Dr. Buchheit introduced me to Six Month Smiles. He told me that I could have straight teeth and a new smile within 6-9 months. How could that even be possible after 55 years? In December 2017, Dr. Buchheit and Megan completed the work-up which included a computer-generated video of my prospective teeth movement. It was amazing watching my teeth move on the screen. Could that movement really happen? After watching the video and counseling with Dr. Buchheit and Megan I was certain that the process could make a positive difference. We began the process in January 2018. At the end of June 2018 my braces were removed. My first look in the mirror with no braces brought me to tears. I had anticipated that my teeth would look better, but I never dreamed that my teeth would look amazing. For the first time in 55 years, I don't have protruding, overlapping front teeth drawing attention to my mouth. Now, because of my straight teeth, people only notice my amazing smile.

Thank you, Dr. Buchheit, Megan, and the rest of the staff for giving me a beautiful smile.
Schedule a Six Month Smiles Consultation – Contact Us Now!
To find out if you are a good candidate for Six Month Smiles® or to learn more about our other orthodontics, we invite you to schedule a consultation with our dentist in Chesterfield today! We also serve the Florissant area.
You May Also Be Interested In